Investors Have Yet To Receive PDVSA's $842M Bond Payment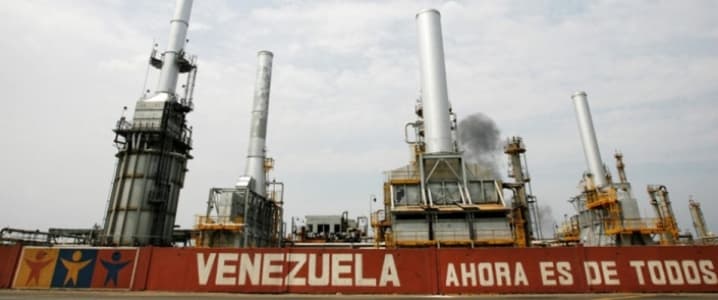 PDVSA's Friday payment of $842 million on 2020 bond payments has yet to reach investors, according to a new report by
Reuters
—a fact that does not bode well for cash-strapped Venezuela.
Six market sources told Reuters on Monday that despite the state-run oil company's claim that the payment went through, bond investors had not yet received their due.
Last Friday,
Ray Zucaro
, the chief investment officer at Miami-based RVX Asset Management, said: "Given logistics and steps needed to get payment to bondholders, I doubt that the money will arrive by the end of today, Monday is more realistic, and then we will hear a big sigh of relief."
Caracas owes another big bond payment, which is due November 2nd. So far, it seems the country intends on meeting the no-grace period debt obligation as well.
"I don't think we'll sweat as much going into November 2, given the fact that they've made this amortization payment," Siobhan Morden, of Nomura Securities, told Bloomberg. Still, missing prior interest owed payments of hundreds of millions "reaffirms the coupon watch and concerns that they continue to struggle to make these payments."
Venezuela has been in
a similar situation of payment uncertainty in the recent past, with bond prices plummeting right before a big payment. For example, just before a big principal payment was due in April 2017, Venezuela received a $1 billion loan from Russia just one week before the due date.
China and Russia have both been eager to help Venezuela in exchange for quick access to the South American country's oil, as was made clear during U.S. congressional testimonies last
Wednesday
.
"I would like to emphasize how both Russia and China, in the pursuit of their commercial and strategic interests in Venezuela, have provided capital, goods, services, and political backing that has indirectly enabled the populist regime to ignore and ultimately destroy the mechanisms of democratic accountability," Evan Ellis, of the Center for Strategic and International Studies, told the House Foreign Affairs Committee.
By Zainab Calcuttawala for Oilprice.com
More Top Reads From Oilprice.com: